En Garde looks forward to it's 2nd camp this coming Saturday, Feb 2 (Feb 3 pending....we forgot it was Super Bowl sunday when we set the schedule...DOH!).
Location: John F. Kennedy High School, 11254 Gothic Avenue, Granada Hills, CA 91344.
How to get there: Yahoo map:
http://maps.yahoo.com/maps_result.php?q ... +hills,+ca
TIME: 9am - 5pm Sat....Sunday tentative...probably won't go the full day...MAYBE end at 2
Even though the school's address is on Gothic, the band room where we will be meeting initially is actually in the middle of the north side of the campus, off of Simonds St. (Running along the north side of the campus, top of the map). Take your favorite route to the area and drive down Simonds....look for the open gate to the parking lot near Gothic on the northwest corner of the campus (The north lot....circled in red). If that one is closed (like during Open House), go around the corner to the gate circled in blue.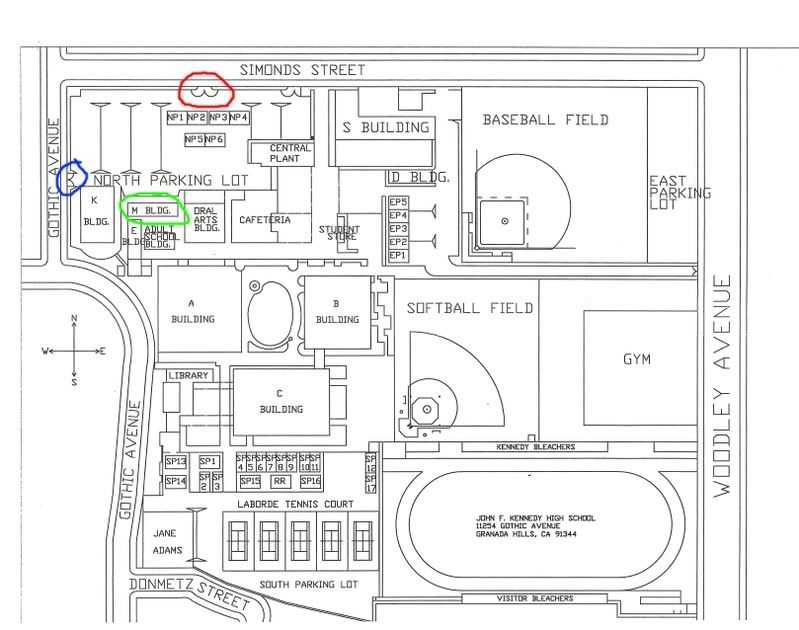 http://maps.yahoo.com/maps_result.php?q ... +hills,+ca
The band room is room M-100...in the M building just under the words "North Parking Lot" on the map (circled in green)
We will be starting on drill....openings in all sections....no, really! we need some more bodies behind the mouthpieces!!! I can't carry the sop line all by myself...I don't have the range.
On another matter...our color guard coordinator has had to leave the corps....so we are looking for someone to fill that spot, at least temporarily. any interested parties, please drop me a line!
See you there!